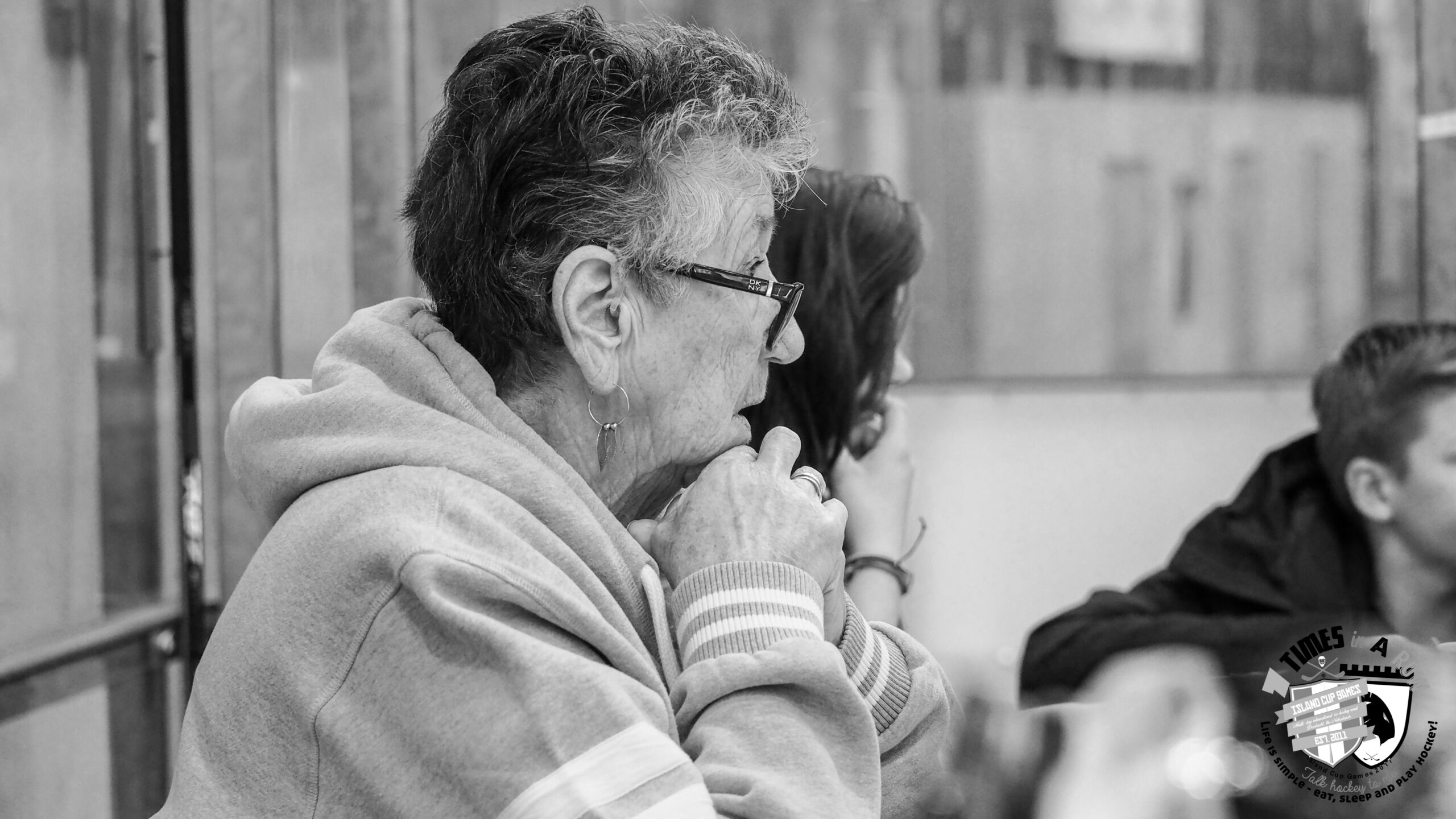 On Tuesday, November 8, we received the sad news of the death of grandma Weiss. She is the mother of Richard Weiss and grandmother of Charissa Weiss, two of our goalies. Besides being their (grand)mother and supporter, she was also a big fan of ice hockey and everything around it. And we noticed that at Black Sheep. This, of course, in the most positive sense of the word.
We look back on very beautiful moments when she worked with us. A lady who, once she had a task, also wanted to take care of it down to the last detail and keep it up. A real biter.
We have therefore regularly been able to greet her in our bench during the competition matches as well as at the Island Cup Games tournament.
A great lady with a disarming smile but also with a heart on her tongue. We had a lot of fun together with her and because of her.
Moments that we will have to cherish from now on because she is no longer there. She has passed away last Monday (7th November 2022).
We will honour and thank her with, among other things, a final greeting at the next home game by keeping a minute of silence before the game.
Black Sheep wishes Richard, Christine, Stephanie, Charissa and the rest of the family and friends a lot of strength with this loss.
Safe Journey Grandma Weiss!